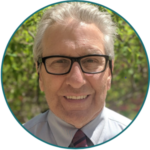 Robert H. Eckel, M.D., is a distinguished alumnus of the University of Cincinnati College of Medicine and currently the Charles A. Boettcher II Endowed Chair in Atherosclerosis, Professor of Medicine, Emeritus, with appointments in the Division of Endocrinology, Metabolism and Diabetes, Division of Cardiology and professor of Physiology and Biophysics at the University of Anschutz Medical Campus, and director of the Lipid Clinic at the University of Colorado Hospital.
Dr. Eckel also was a member of the Scientific Advisory Council of the National Institute of Diabetes, Digestive and Kidney Diseases at the National Institutes of Health. In addition, he served as president of the North American Association for the Study of Obesity and the American Heart Association. Currently, he is the American Diabetes Association president of medicine and science.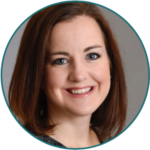 Shannon M. Dunlay, M.D., M.S., is an advanced heart failure cardiologist and associate professor of Medicine and Health Services Research at the Mayo Clinic in Rochester, Minnesota. Her research focuses on examining factors that impact health care utilization and outcomes in patients with heart failure. Clinically, she cares for patients with advanced heart failure, including those who require mechanical circulatory support and cardiac transplantation.
Dr. Dunlay has been an active member of the American Heart Association, where she serves on several committees and is an associate editor at Circulation: Cardiovascular Quality and Outcomes.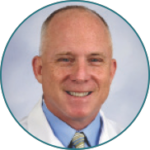 Jay H. Shubrook, D.O., FACOFP, FAAFP, is a family physician and fellowship-trained diabetologist. He is currently a professor at Touro University California. Dr. Shubrook's professional work and passion focus on preparing the primary care workforce to better manage diabetes and optimizing the prevention and treatment of diabetes.
He served as director of an integrated comprehensive diabetes care center and also as the director of Clinical Research at both Ohio University Heritage College of Osteopathic Medicine (HCOM) and more recently at Touro University California College of Osteopathic Medicine. He is the immediate past chair of the Primary Care Advisory Board of the American Diabetes Association.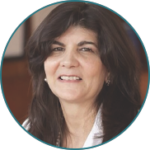 Jane J. Seley, DNP, MSN, MPH, GNP, BC-ADM, CDE, CDTC, FAADE, FAAN, is program manager and diabetes nurse practitioner, Glycemic Management Program, Division of Endocrinology, Diabetes and Metabolism at New York-Presbyterian Hospital/Weill Cornell Medicine. She serves as associate editor of the American Diabetes Association's Diabetes Spectrum, editor of BMJ Open Diabetes Research and Care, editorial board member of the Journal of Diabetes Science & Technology and section co-editor of Current Diabetes Reports Inpatient Management section.
Dr. Seley has served on the ADA Scientific Sessions Planning Committee (2018-2020), American Association of Diabetes Educators (AADE) Annual Meeting Planning Committee (2018- 2019) and the AADE Board of Directors (2012-2014 and 2016-2018). She is an active clinician, researcher, speaker and author who is committed to patient and professional education, innovative patient-centered diabetes management strategies and advancing diabetes technology as a tool to assist people living with diabetes and the clinicians who care for them.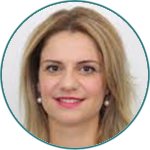 Ekaterini Lambrinou, R.N., Ph.D., FESC, FHFA, is an associate professor and the first elected academic staff at the Department of Nursing of the Cyprus University of Technology. She holds a Ph.D. in gerontology nursing, a master's in Clinical Nursing and a B.Sc. from the University of Athens. Her professional clinical experience was in intensive care units, mainly in the intensive care unit at the First Cardiology Department of Athens Medical School, Hippokration Hospital in Greece.
Over the last six years, she has been involved in the activities of the European Society of Cardiology (ESC). She sat on the board of the European Heart Failure Association and has been the chair of the Council of Cardiovascular Nurses and Allied Professions. She is currently the past chair of the Association of Cardiovascular Nurses and Allied Professions of the ESC.
Disclosures
Robert H. Eckel, M.D.
Employment: University of Colorado Anschutz Medical Campus (Professor of Medicine, Emeritus)
Research Grant: N/A
Consultant/Advisory Board: Sanofi/Regeneron (expert witness) Novo Nordisk, Amgen (scientific advisor)
Stock Shareholder (directly purchased): N/A
Honoraria: Cardiometabolic Health Congress – Tarsas
Other Speakers Bureau: N/A
Shannon M. Dunlay, M.D., M.S.
Employment: Mayo Clinic
Research Grant: N/A
Consultant/Advisory Board: N/A
Stock Shareholder (directly purchased): N/A
Honoraria: N/A
Other Speakers Bureau: N/A
Jay H. Shubrook, D.O., FACOFP, FAAFP
Employment: Touro University California
Research Grant: N/A
Consultant/Advisory Board: Novo Nordisk, MannKind, Bayer, Sanofi and Eli Lilly
Stock Shareholder (directly purchased): N/A
Honoraria: N/A
Other Speakers Bureau: N/A
Jane J. Seley, DNP, MPH, MSN, GNP, RN,
BC-ADM, CDE, CDTC, FAADE, FAAN
Employment: New York-Presbyterian Hospital, Weill Cornell Medicine
Research Grant: N/A
Consultant/Advisory Board: Attended a Lilly Diabetes Connected Health Meeting–July 2019
Stock Shareholder (directly purchased): N/A
Honoraria: N/A
Other Speakers Bureau: N/A
Ekaterini Lambrinou, R.N., Ph.D., FESC, FHFA
Employment: Cyprus University of Technology
Research Grant: N/A
Consultant/Advisory Board: N/A
Stock Shareholder (directly purchased): N/A
Honoraria: N/A
Other Speakers Bureau: N/A